Luxury Real Estate… the exclusive market that can drive the entire sector
Once again we find ourselves analyzing the trends of the Real Estate Market, a Market that evolves, becomes lively or not, now changing even in short periods of time, because – never as in this period – the global vicissitudes of health, politics, social and economic conditions are altering and influencing the criteria of a Global Market to which the Real Estate market cannot escape.
In fact, six months ago we analyzed a somewhat frenetic market, in which larger properties were enthusiastically sought, with external outlets, be it the balcony or the garden, as a result of an immediate lockdown, where we perhaps realized the limits of a home that was thought to be "perfect".
While today we are starting to glimpse some signs that lead our customers to be more reflective: the increase in inflation, employment problems, the increase in the cost of raw materials and energy supplies, the increase in interest rates, as well as the uncertainty of a war behind the doors of our house.
In spite of all this, however, there is a market that does not decline, rather it increases and can act as a driving force for the whole sector: we are talking about the sale of Prestigious Homes, of … "Luxury Properties".
Precisely that branch, once defined as a "niche", which today can instead be the driving force of a real estate market that has become more reflective. There may be various factors that are influencing this positive trend: we could hypothesize, for example, Brexit which, due to the abandonment of many companies from Great Britain, has allowed the return to Italy of many managers, young and old, all looking for of high standing homes, such as to allow to maintain a STATUS by now acquired.
Or, just the volatility of parallel markets, such as the Financial one: the instability of the Stock Exchanges has always led investors to divert capital towards the Brick, in this case by buying properties that can go through crises in the sector, without however losing their value, as already happened in the long crisis of 2008, just like Luxury Properties.
Here then we can maintain a certain dose of optimism: in fact, if capital is moved with confidence on the brick, this can only create attention to the real estate market in general, beyond the type of property, particular areas or cities.
Thus, cascading, it can affect the whole environment and all types of apartments, remembering that any purchase, large or small, in any area it is made, will in any case – in that specific moment – achieve a own goal.
It will therefore be the purchase of your own – and absolutely personal – … "Luxury Property".
.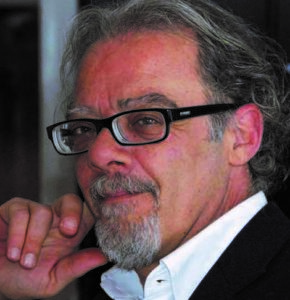 Orazio Puglisi (MILANO MAGENTA) | orazio.puglisi@limmobiliare.com